DETAIL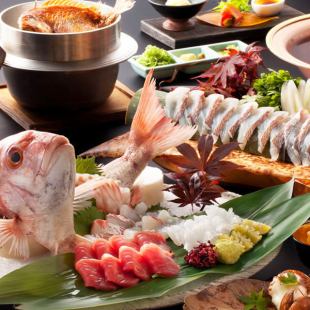 【Banquet plan】 10 items including 3h drink all you can do + autumn Edo pre-grasp "Autumn Excursion Course"
By using a coupon
5000 Yen
Friday, Saturday, the day before the holiday · Two-hour system Bottle-line party season 2 hours system + 500 yen.
This course which you can enjoy fresh ingredients sticking to the production area ◎ Grilled items are also popular plans for entertainment which autumn uses the Tanba grill of autumn eggplant and autumn eggplant, which can be enjoyed only at our shop ♪ Fresh fresh fish and flavor are life Please enjoy this plan sticking to seasonal ingredients such as Kuroge Wagyu Beef's Park rice miso grill etc. ◎
Menu
【Appetizer】 Kiln, raw fresh wheat flavor
【Salad】 New vegetable salad with new potato and broccoli
【Threshin] Freshness preeminent Fish sashimi of sushi fish 5 points
【Lifts】 Autumn luxurious tempura prime Matsutake mushroom autumn leaves Tin ginkgo autumn eggplant
【Cookware】 Tanba Baki of Confucius and Autumn eggplants
【Firing Association】 Steamed White Wheat Fish
【Strong Relishes】 Matsutake and Kuroge Wagyu Beef's Miso Grilled Miso
----------------------------------------------------------------
A. Fall Shabu-shabu Plans
【Nabe】 red leaves sea bream noodle shabu
【Foods】 Miscellaneous Food Set or Udon
B. Edo-sousan Sushi Plan of Fresh Fish
【Chopstick office】 Persimmon whitishi Rikyu
[Food] Autumn Edo-in front holders pickles Red soup stock
----------------------------------------------------------------
[Sweetness] Today's dessert
※ offer of birthday plate is also available! Please contact us in advance!
※ You can change premium all you can drink at + 1500 yen! (All you can drink sake · Shochu)
※ The contents of the course meal may change slightly depending on the season, purchase situation.Please note.
Coupon that can be used
【Friday, Sunday and public holidays can also be used】 Accounting free of charge for one secretary with over 10 courses for all courses ◎

Presentation conditions

At the time of booking and when visiting

Conditions of use

Can not be used with other tickets / services (Only dessert plates can be used in combination.) - 1 staff member for 10 or more,

Expiration date

Until the end of January 2018

【Anniversary / Birthday】
Surprise in course dessert ☆
Message with dessert ☆

Presentation conditions

At the time of booking and when visiting

Conditions of use

· You can use it with other coupons / You can use it with the reservation of the course only.· 4 people or more

Expiration date

Until the end of January 2018